Hostel Archi Rossi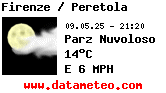 N° Contacts: 1729124
Great Value
Free walking tours (until 28th November 2015)
Free breakfast buffet
Free internet access
Free WI-fi
computer in the room
Free cold and hot water dispenser
(bring your own bottle and fill it up for free)
Best Price Guarantee
Our lowest price guaranteed! Just book thru this website. If you find a lower price any other websites else, please email us we'll give you additional discount on the lowest price.
Coupon
ENTER COUPON CODE TO ENTER IN SECRET OFFERS: AR94
Secret Deal
May be available cheaper prices if you know how to cash for email
Free plate of pasta
Free plate of pasta from the traditional cousine
November 1st to November 26th (except on saturdays) from 6.00 pm till 8.30 pm
Hostel Archi Rossi
At the Ostello Archi Rossi you will feel Florence's artistic atmosphere from the original frescoes painted in the reception by local art students. The environment is warm and welcoming, and it is ideal for young people, families or small groups that wish to take short breaks in the heart of historic Florence.
The hostel is 3 minutes away from the Santa Maria Novella railway station, and it has rooms with 1,2, 3, 4, 5, 6,7,8.9 beds, with or without bathroom and disabled access.
Services available: bar and restaurant, personal lockers with key, free internet, common room, TV room, telephones, open air terrace, garden, laundry and sick-bay.